TIBETAN GOVERNMENT
HH the 14th Dalai Lama of Tibet

The Official site of the Tibetan Government in Exile

Office of Tibet in London, UK.

Office of Tibet Washington DC

Office of Tibet, South Africa.

Office of Tibet, Japan.

TIBETAN MEDICAL & ASTRO INSTITUTE

Tibetan Centre for Human Rights and Democracy



TIBETAN 101
Learn more about Tibet
TIBETAN NON GOVERNMENTAL ORGANIZATIONS:
Tibetan Children's Villages, Caring and loving for orphans, children and seniors.
Students for a Free Tibet, Vision and dedication for a FREE TIBET.
Boycott Made in China, Unity in buying power for Free Tibet
The Tibet Fund, Helping make avenues for supporting Tibetans.
Tibetan Youth Congress, Largest Tibetan movement for Rangzen.
Tibetan Womens Association, for upliftment of women and Free Tibet.
GuChuSum, Association of Political Prisoners of Conscience
International Campaign for Tibet
Rangzen Alliance, World council of Tibetans for an Independent Tibet.
International Tibet Independence Movement.
LOCAL TIBETAN ORGANIZATIONS IN NORTH AMERICA & ELSEWHERE: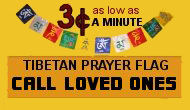 www.call4tibet.com
Northwest Tibetan Cultural Association, Portland OR. USA
BUDDHIST DHARMA GROUPS:
CENTER FOR TIBETAN BUDDHISM
NEWS ON TIBET:
Tibet Information Network, an independent news and reporting service on Tibet
Tibetan Bulletin, a bi-monthly publication of the Information Department
Tibetan Review, The monthly magazine on all aspects of Tibet
Tibetlink, Linking Tibetan Worldwide
Phayul, News and Views on Tibet
TIBETAN MUSICIANS:
Tibetan Institute of Performing Arts: a space for children and adults to keep the arts alive.
Loten Namling : Tibetan singer, composer, and cartoonist in Switzerland
Nawang Khechog: Tibetan musician, and a magician with the flute
TIBETAN ENTREPRENEURS:
MEDICINE & HERBS
Tibetan Herbal Concept, Products from a leading Tibetan pharmacy.
TOURISM
Mahayana Travels, in Delhi. For tours to Tibet, India, Nepal, and other pilgrimage packages.
Call Tenzing la @ 011-91-11-23813461 or 23813462, fax 23814358 email about their current Pilgrimage tour in India and others soon
OTHER VENTURES
SAMBOTA CARPET INDUSTRIES
Manufactures and exporters of Tibetan carpets
This business is located in Kathmandu, Nepal. Employing Tibetan Artisans for decades. If you have a special carpet that you need,look no further. Contact them for your own custom designed carpets.
BUSINESSES IN OREGON / SW WASHINGTON WHERE TIBETANS WORK
WAFER TECH,
A semiconductor foundry that offers 100% dedication
PRATT & LARSON CERAMICS,
largest employer of local Tibetans
REJUVENATIONS INC,
Period-Authentic Lighting and Hardware
EXTERIOR WOOD INC.
Leaders in pressure treated lumber
NEW SEASONS.
"The friendliest store in town"
WILD OATS .
Natural Marketplace, discover the taste of natural and organic foods
C-21, HART REALTY ,INC.
Buying or selling Real Estate commerce or investments
TRADE LINKS
We would like to have your sites listed here if you could kindly do the same for us... Email Jampa to get you link listed.
Please add this code to your website for a text link
For an image that is linked
step 1: SAVE this image into the same directory as the html file (name it: "TPFlink.jpg")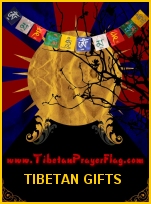 step 2: Copy and paste this coding where you wish your link to be: